Privacy Compliant Tracking with JENTIS
Take complete control of your web data with server-side tracking from JENTIS and easily comply with GDPR and other data protection regulations.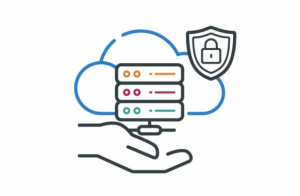 Master Data Protection Challenges – with Ease
With JENTIS, you gain full control over the collection and routing of personal web data. This allows you to quickly and easily comply with data protection regulations such as GDPR, ePrivacy and many more – as well as quickly respond to regulatory changes, no matter what. That's future-proof data protection.
Maximum Flexibility and Adaptability
JENTIS gives you the flexibility to decide which of your tools and cloud storage platforms receive data and at what level of data protection. This allows you to pursue an individual and privacy-compliant data strategy.
Maintain and strengthen Customer Trust
Data protection has long since entered the consumer mainstream. With the Data Capture Platform from JENTIS, you can take full control of your users' web data and avoid data breaches by third parties and the associated penalties and damage to your image.

Unique Compliance-Features
Server-side tracking from JENTIS follows the principles of Privacy by Design, an approach that incorporates data protection into the development of products, processes and systems from the very beginning. As an EU-based company with European infrastructure and cloud partners, you can therefore rely on JENTIS to protect personal data at every stage.
Complete Data Control
JENTIS gives you complete control over what user data is collected on your website and which third-party tools receive what data. With server-side tracking, your website data no longer goes directly and uncontrolled to the third-party providers, but first to your own server. You decide what happens to you.
Powerful Pseudonymization
JENTIS enables the pseudonymization of personal data at the push of a button to comply with data protection regulations. This means that you alone can attribute the data to a person, a third-party provider cannot. With pseudonymization, you can still pass website data to third-party tools, use their services, but at the same time preserve the privacy of your users.
Privacy-compliant Cloud Providers
Choose your preferred hosting provider from our verified list of privacy-compliant cloud providers and benefit from our innovative, reliable and powerful server management.
Consent made easy with CMP Synchronisation
Our platform can seamlessly sync with your Consent Management Platform to automatically transfer user consent settings into your tracking setup – no manual configuration required.
Reach Measurement with Essential Mode – even without Consent
With JENTIS, you can capture necessary and technically required data independently of consent settings. In this way, you can capture range data in a legally compliant manner even without consent.
---
Any Questions?
Contact us today if we can answer any open questions or if you would like to learn more about our product.