6. January 2022
CNIL judges Google & Facebook
Judgment for violation of Article 82 of the French Data Protection Act
The French data protection authority Commission Nationale de l'Informatique et des Libertés (CNIL) has fined Google Ireland a total of 150 million euros and Facebook 60 million euros for "non-compliance with French legislation".
The CNIL had found that users on the facebook.com, google.fr and youtube.com sites could not easily reject cookies: While cookies can be accepted with just one click, several clicks are required to reject cookies. This constitutes a violation of Article 82 of the French Data Protection Act.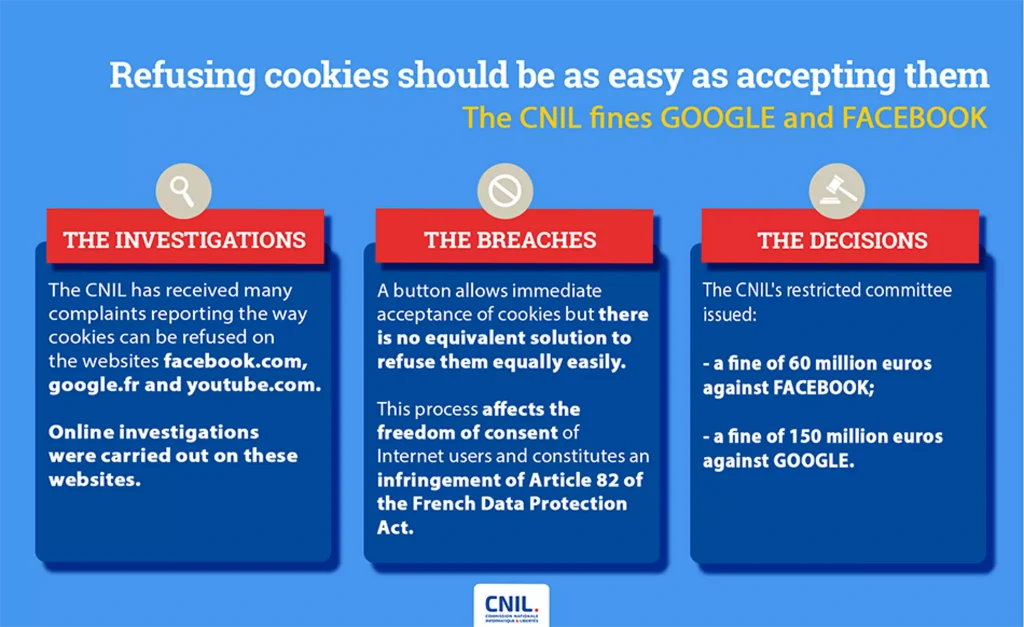 (photo: CNIL)
How to prepare for the new data protection act in Switzerland
What's new? Who should prepare? And does the new data protection regulation apply to companies in the EU?
Datensouveränität in der Automobil-Branche
Cars are private spaces – and a rapidly growing source of personal and other data. Who owns this data? And how is it used?
JENTIS wins EY's Scale-up of the Year Award
Recognised by a 52-member jury among 250+ entries, JENTIS' relentless innovation & commitment to digital transformation has been honored.