JENTIS at Marketing Analytics Summit
Visit us at the Marketing Analytics Summit 2022 in Berlin
JENTIS at the Marketing Analytics Summit
October 6th 2022
Radisson Collection Hotel, Berlin
Visit us at the Marketing Analytics Summit 2022 in Berlin! This brand new conference format includes presentations, discussion rounds and actions around data-driven marketing.
Our session: "CASE STUDY: HOW PIXUM USED JENTIS TO CORRECT 55% OF ALL CUSTOMER JOURNEYS AND COLLECT UP TO 29% MORE DATA"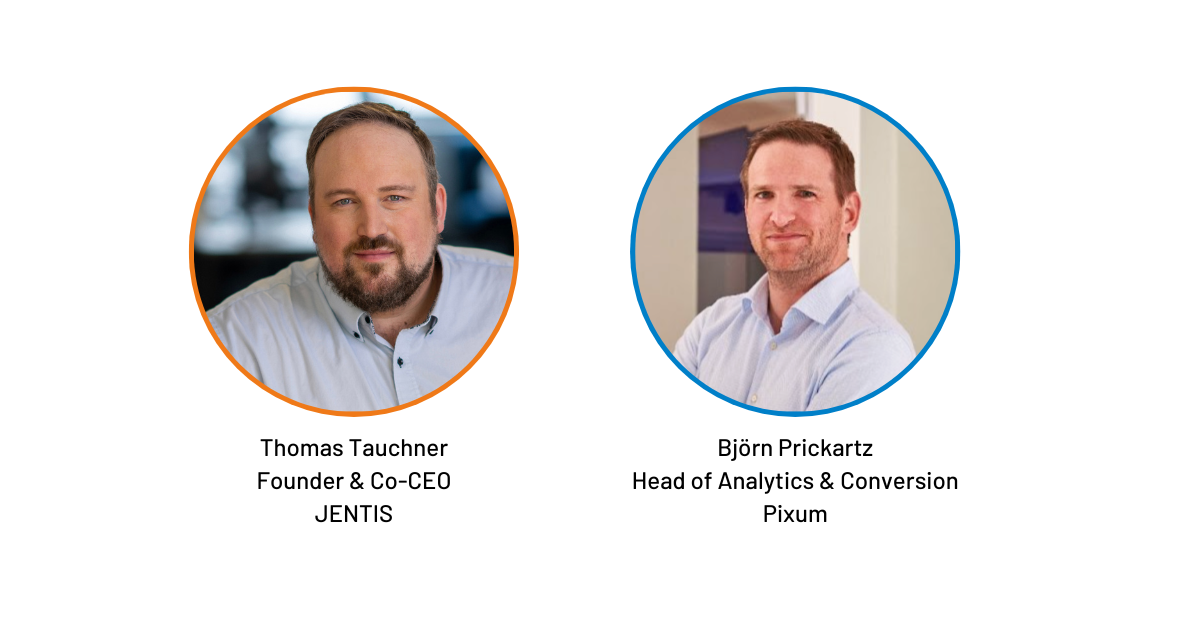 2023 will be the year of big change for your marketing setup. Pixum has led the way. With Server Side Tracking from JENTIS, a first-party data strategy was developed that increased the number of conversions by up to 29.2% and corrected 55% of customer journeys – a result that has a strong influence on media targeting and thus also on sales.
Do you want to take your marketing mix and online success to the next level? Have you heard about Server Side Tracking, but are still unsure how to use this technology to beat the competition? Then this webinar is ideal for you!
Because in 15 minutes you will learn first-hand how Pixum has managed:
future-proof online marketing and analytics
Maximizing data quality without neglecting data protection
Improving attribution with better data
Reallocating media budget accordingly for better performance
Come listen to our speakers from 09:50 – 10:05!
High fines due to the use of Google Analytics
The Swedish Data Protection Authority fines companies for using Google Analytics without sufficient additional measures.
JENTIS wins EY's Scale-up of the Year Award
Recognised by a 52-member jury among 250+ entries, JENTIS' relentless innovation & commitment to digital transformation has been honored.
Interview: The Origin of the Web-Cookie
Watch an exciting interview with Lou Montulli, the inventor of the web cookie.