What culture do businesses need to handle data right?
Ethical handling of data is not just a question of rules and regulations from outside or within a data-driven company – it is a question of culture as well. Hear experts on how to handle data right.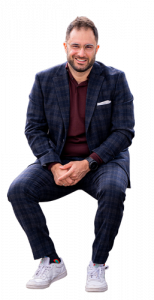 Join us for a fascinating panel discussion as experts from various industries discuss the importance of a data-driven corporate culture and data ethics. The panel includes the Director of Web Analytics at DHL Till Büttner, Ramona Greiner, Senior Analytics And Data Ethics Consultant at FELD M and our Chief Revenue Officer Jürgen Weichert. Jonas Rashedi, Chief Data Officer at FUNKE Medien, will act as moderator. Together, the participants will discuss the challenges of creating a data-focused culture. The roles and benefits of managers, teams and employees in implementing this important strategy will be discussed.
In addition, ethical principles will be integrated into data processing and data privacy, security and compliance will be addressed to provide webinar participants with practical tips and strategies for their organisations.
This panel was recorded at "Heroes of Data & Privacy" event.
Jonas Rashedi has been working in the data field for over 10 years. He specializes in data and has developed techniques that allow companies to operate their business more efficiently and profitably with data. Through his work as a consultant, he has supported companies in various development and expansion phases and acquired expert knowledge on a wide range of tools.
Save the Date: Heroes of Data & Privacy 2024 
Don't miss this unique opportunity to be at the forefront of the next edition of Heroes of Data & Privacy, May 14-16, 2024 in Vienna. Register now and be among the first to receive exciting updates, early access and all the important information.
We look forward to seeing you there!